Meet the Team at Ritchie Chiropractic & Wellness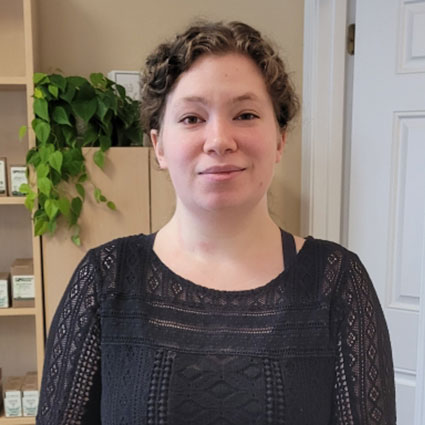 Lindsey Applegate,
Licensed Bodywork and Massage Therapist
Lindsey didn't always plan on becoming a Licensed Bodywork and Massage Therapist. For several years, she had thought of going into physical therapy but then felt that this career fit her strengths and passions in a more fine-tuned way than PT did.
After doing research, Lindsey found an excellent massage program in Charlotte, which is just over the state line from Clover, South Carolina, where she grew up. After completing the rigorous program, Lindsey took the MBLEx exam and applied for licensure.
The Path to Our Practice
Knowing she didn't want to work in a spa, Lindsey attended a job fair that her massage school was hosting. The previous owners of the clinic were searching to hire new therapists and chiropractors. "I met the previous massage therapist there, and liked her style and philosophy of the practice, and started working with her." Lindsey also met Dr. Ritchie.
For Lindsey, the therapeutic work she gets to do has been exactly what she's been looking for. She finds the emphasis on structural and functional change rewarding.
In Her Spare Time
When she's not at work, Lindsey likes playing the piano, knitting, cooking, and taking long walks.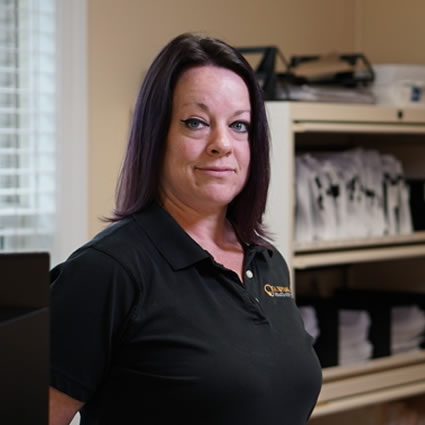 Johnann Fritz,
Clinic Manager
Johnann grew up in Allentown, PA which is just outside of Philadelphia. She moved to North Carolina in her early 20's and has been here ever since. Johnann has a 20 year old son, Nych who is a United States Marine along with a wonderful daughter-in-law and a gorgeous grand puppy. She enjoys anything outside, especially hiking. She loves football (Go Redskins!), coloring, grilling, and embracing the empty nest. Johnann was first introduced to chiropractic in her late teens and has been a clinic manager and chiropractic patient since.

Meet the Team at Ritchie Chiropractic & Wellness | (704) 919-0057