Meet the Team at Ritchie Chiropractic & Integrative Medicine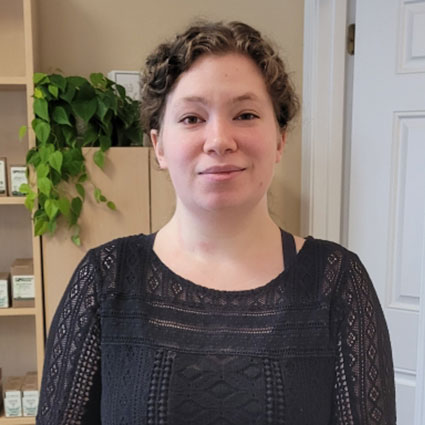 Lindsey Applegate,
Licensed Bodywork and Massage Therapist
Lindsey didn't always plan on becoming a Licensed Bodywork and Massage Therapist. For several years, she had thought of going into physical therapy but then felt that this career fit her strengths and passions in a more fine-tuned way than PT did.
After doing research, Lindsey found an excellent massage program in Charlotte, which is just over the state line from Clover, South Carolina, where she grew up. After completing the rigorous program, Lindsey took the MBLEx exam and applied for licensure.
The Path to Our Practice
Knowing she didn't want to work in a spa, Lindsey attended a job fair that her massage school was hosting. The previous owners of the clinic were searching to hire new therapists and chiropractors. "I met the previous massage therapist there, and liked her style and philosophy of the practice, and started working with her." Lindsey also met Dr. Ritchie.
For Lindsey, the therapeutic work she gets to do has been exactly what she's been looking for. She finds the emphasis on structural and functional change rewarding.
In Her Spare Time
When she's not at work, Lindsey likes playing the piano, knitting, cooking, and taking long walks.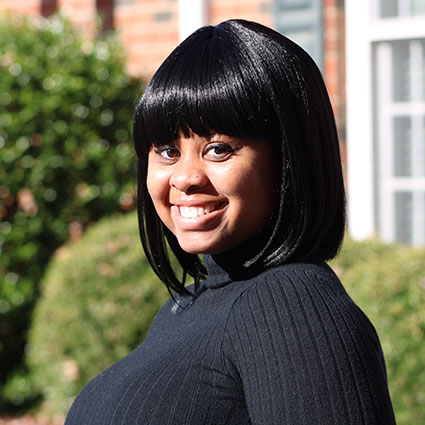 Tyra Davis,
Front Desk Receptionist & Chiropractic Assistant
As her mom has been a nurse since 2002, Tyra learned many things about health care through her. "I've always had a passion for learning about mathematical and scientific things."
Read More about Tyra…
Taking the Scientific Path
At 10, Tyra wanted to be a doctor, and as she got older realized that wasn't exactly what she was looking for in terms of occupation. Knowing she wanted to focus on science, Tyra earned a Bachelor's in Biology from Wingate University in North Carolina.
She then worked as a CNA doing home care for two years. Although she loved the clients she worked with, Tyra was ready for a change. "I always liked to gain new skills and learn new things."
Joining Our Team
Tyra was interested in complementing her skill set by learning the clerical side of things. She searched for companies with positive reviews, and that were closer to her house because distance was also a factor. "I stumbled upon Ritchie Chiropractic & Integrative Medicine and noticed they were hiring for a front desk receptionist and CA." The many 5-star reviews and positive comments people left impressed Tyra.
She was delighted to be offered the position and loves witnessing patients experience optimal health.
An Interest in Public Health
Currently, Tyra is pursuing a Master's in Public Health from Wingate. She's especially interested in biostatistics, epidemiology, behavioral and social science. "I enjoy project management when it comes to public health." She's also passionate about advocacy, especially for women, children, immigrants and people of color.
"I like advocating for better health practices overall, but especially in those underserved groups."
In Her Spare Time
Outside the office, Tyra loves napping (really!) and reading, particularly books by female writers. Her other favorite activities include shopping (both online and in-store) and travel. Tyra also loves being near water, whether it's a beach or waterfall.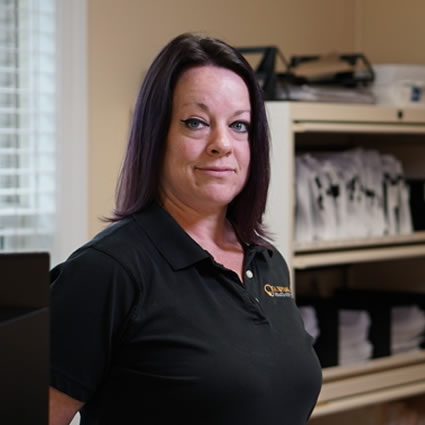 Johnann Fritz,
Clinic Manager
Johnann grew up in Allentown, PA which is just outside of Philadelphia. She moved to North Carolina in her early 20's and has been here ever since. Johnann has a 20 year old son, Nych who is a United States Marine along with a wonderful daughter-in-law and a gorgeous grand puppy. She enjoys anything outside, especially hiking. She loves football (Go Redskins!), coloring, grilling, and embracing the empty nest. Johnann was first introduced to chiropractic in her late teens and has been a clinic manager and chiropractic patient since.



Meet the Team at Ritchie Chiropractic & Integrative Medicine | (704) 919-0057