Meet the Team at Ritchie Chiropractic & Wellness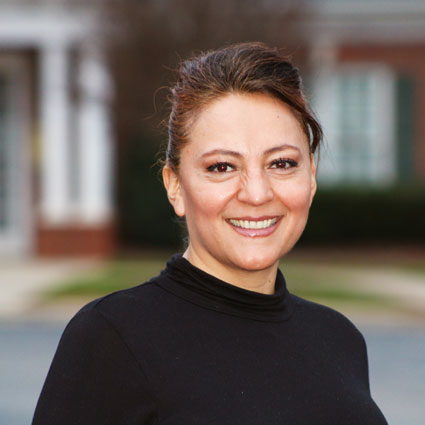 Mireya Lupold,
Licensed Bodywork and Massage Therapist
Serving as a health care provider for 12 years in a hospital setting led Mireya on a journey of research for the most effective non-invasive therapies to alleviate tensions and release restrictions. "Once the body's structure is aligned, the innate power of self-healing will ignite," she said.
How She Can Help
In Miyera's sessions, a structural assessment will be performed to help her design the best blend of therapies needed for your unique needs. Her therapy sessions may include a combination of the following: neuromuscular therapy, myofascial release, craniosacral therapy, lymphatic drainage, medical cupping, and Gua sha.
She works with clients to improve their posture and performance, relieve tensions, release restrictions, and address weakness. Mireya has successfully worked with clients dealing with whiplash, frozen shoulder, plantar fasciitis, chronic neck & back pain, tension headaches, TMJ, scar tissue management (that many times restrict range of motion), and lymphatic drainage for healthy living and for pre/post-surgery.
Deep relaxation sessions are also offered when those life events happen and your nervous system needs help with modulation.
Education
Miyera received training in the following areas:
Advanced Bodywork
Craniosacral Therapy (including Intraoral Work and Somato Emotional Release)
Medical Cupping – Full-Body and Breast
Lymphatic Balancing Total Body
Lymphatic Fascia and Primo-Vascular System
Advance Lymphatic Drainage for Pre- and Post-Surgery
Psychotherapy
Gua Sha
She also served as a teaching assistant for Craniosacral Therapy at the Upledger Institute, and has worked as a Breast Health Educator and International Board Certified Lactation Consultant.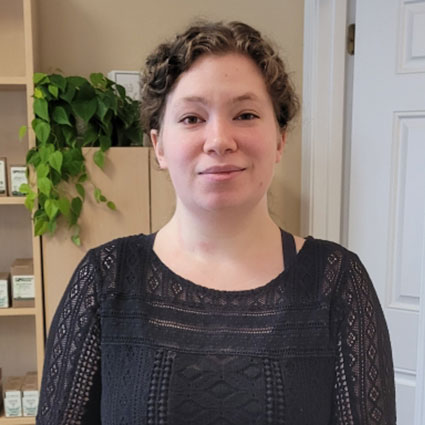 Lindsey Applegate,
Licensed Bodywork and Massage Therapist
Lindsey didn't always plan on becoming a Licensed Bodywork and Massage Therapist. For several years, she had thought of going into physical therapy but then felt that this career fit her strengths and passions in a more fine-tuned way than PT did.
After doing research, Lindsey found an excellent massage program in Charlotte, which is just over the state line from Clover, South Carolina, where she grew up. After completing the rigorous program, Lindsey took the MBLEx exam and applied for licensure.
The Path to Our Practice
Knowing she didn't want to work in a spa, Lindsey attended a job fair that her massage school was hosting. The previous owners of the clinic were searching to hire new therapists and chiropractors. "I met the previous massage therapist there, and liked her style and philosophy of the practice, and started working with her." Lindsey also met Dr. Ritchie.
For Lindsey, the therapeutic work she gets to do has been exactly what she's been looking for. She finds the emphasis on structural and functional change rewarding.
In Her Spare Time
When she's not at work, Lindsey likes playing the piano, knitting, cooking, and taking long walks.

Meet the Team at Ritchie Chiropractic & Wellness | (704) 919-0057