Career Opportunities at Ritchie Chiropractic & Wellness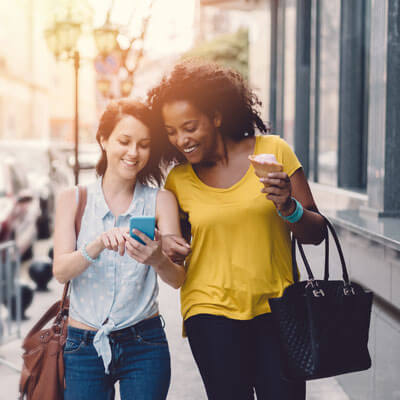 Ready to make a career change and impact the lives of others?
Ritchie Chiropractic & Wellness
in Charlotte, NC is calling all energetic and reliable Front Desk/Chiropractic Assistants to apply to join our amazing team part-time!
Are You a Good Fit?
Ask yourself: Are you passionate about helping others with all-natural care? Would you enjoy being an assistant that provides quality customer service? Do you want to work in a fun and lively environment with a supportive team? If so, we want to meet you!
Why You Should Join Our Team
We are a local chiropractic company that invests in our team and offers real opportunities for career growth. This receptionist position works part-time Monday through Thursday, with a schedule of 20 to 30 hours a week, and earns a competitive wage, depending on experience. We have a morning part-time position available: 8am to 1pm shift.
We provide our CAs great benefits and perks, including one week of paid vacation and free chiropractic care. We also make it easy to apply! If we have your attention, please continue reading!
What We Need From You
As a chiropractic assistant, you are the face of our company by being the first contact and building positive relationships with our patients. You provide patients with excellent customer service that contributes to a comforting and trusting atmosphere. To manage the front desk, you answer phones, process payments, and schedule appointments.
You will assist with therapies, prepping exam rooms, taking blood pressure, and checking height and weight. As our valued assistant, you feel good about guiding and prepping patients toward an all-natural solution that truly makes them feel better.
If you can do this and meet the following requirements, apply today as our part-time Front Desk/Chiropractic Assistant!
High School Diploma or equivalent
North Carolina Chiropractic Assistant Certification (or willing to obtain one)
Mathematical skills
Computer literate
About Ritchie Chiropractic & Wellness
Our all-natural chiropractic care is provided to the Charlotte community with numerous services to guarantee all patients can be treated. We aim to guide our patients in all aspects of achieving an incredible state of health. Our mission is to help as many people as possible achieve a higher state of health through natural means only.
We accomplish our mission with highly customized, integrated care that draws from our extensive experience, boundless compassion, and life-changing service offerings. These include chiropractic care, deep tissue therapeutic massage, laser therapy and nutritional guidance. Our goal is always to diagnose and treat the underlying conditions to prevent current symptoms from recurring and new symptoms.
We offer free chiropractic care and a work-life balance for all staff to maintain their own wellness, so they can continue to serve the community with excellence.
Apply Now
*Are you a self-starter and collaborative? *Do you have strong communication and interpersonal skills? *Is attention to detail your strong suit? *Can you efficiently prioritize multiple tasks? *Are you dependable with excellent time management skills?
If you answered yes, apply now by emailing your resume to info@ritchiechiropracticcenter.com.
We look forward to hearing from you soon!

Career Opportunities at Ritchie Chiropractic & Wellness | (704) 919-0057