Neuropathy Treatment Center in Ballantyne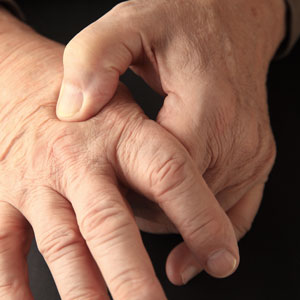 As part of our commitment to bringing a suite of healing solutions to our patients, we're pleased to now offer effective neuropathy treatment using the Cutting-Edge MLS® M6 Robotic Medical Therapy Laser, which represents the top class laser on the market today.
Unlike other classes of laser, this Class IV laser doesn't produce heat. The therapy can be used over knee replacements and hip replacements, because it doesn't heat the metal. The laser features a robotic head, so it ensures proper dosing of the laser to the tissues. The laser is very safe, and there are few contraindications.
How Does It Work?
The laser has two different beams that are directed into the tissues. One of the beams helps decrease pain; the beam initiates anti-inflammatory processes in the body. The laser increases the blood flow and lymph drainage to provide symptomatic relief. The second beam affects the mitochondria of the cell, which produces energy. Ultimately, what happens is the laser helps accelerate the healing process.
"With this laser, we're giving the cells more energy to heal and function properly," said Dr. David. "Not only are we getting symptomatic relief, but we're cutting down recovery time," he added.
Help for Neuropathy
Neuropathy is the destruction of the nerves typically in the lower extremities (i.e. the lower legs and feet). Neuropathy causes pain in both feet and legs, burning, numbness, tingling, and weakness. The condition is painful and can be life-altering, due to the nerves dying.
People get neuropathy either from diabetes or chemotherapy treatment. There is no medical treatment for neuropathy other than medication to relieve pain. The laser for neuropathy helps regenerate and repair nerve tissue. We get long-lasting, significant, if not total, relief from neuropathy in probably 70-80% of the patients that come in.
Help for Musculoskeletal Issues
The MLS laser also does an excellent job of addressing the following:
Back pain
Neck pain
Knee problems
Elbow issues
Nerve pain
Shoulder problems
While many medical orthopedic doctors use the MLS Laser, they charge 10 times as much as what we charge at Ritchie Chiropractic & Wellness." Dr. David.
Frequently Asked Questions
How long does each session last?
Each session lasts about 30 minutes.
Does insurance cover laser treatment?
How should I dress for my sessions?
Ideally, you should either wear shorts or pants that can be pulled up to expose the area being addressed.
In addition to neuropathy patients, who else could benefit from the therapy?
Laser therapy is ideal for athletes with injuries who want to recover, so they can return to their favorite sport. Those who have had operations, such as a knee replacement, can also benefit from laser therapy, as it helps promote quicker healing and pain relief.
Do I have to be a chiropractic patient to get the therapy?
No, it can either be a stand-alone treatment or done in conjunction with chiropractic care. Dr. David recommends chiropractic for anyone, but for someone specifically coming in for neuropathy treatment, we'll get them started with the laser therapy.
Are there any side effects or recovery time needed?
Book an Appointment
If you're suffering from neuropathy pain or a musculoskeletal issue, experience the powerful healing effects of laser therapy at Ritchie Chiropractic & Wellness. Contact us today to book an appointment!

Neuropathy Treatment Ballantyne, West Ballantyne NC | (704) 919-0057