Meet Dr. Jessica Neikirk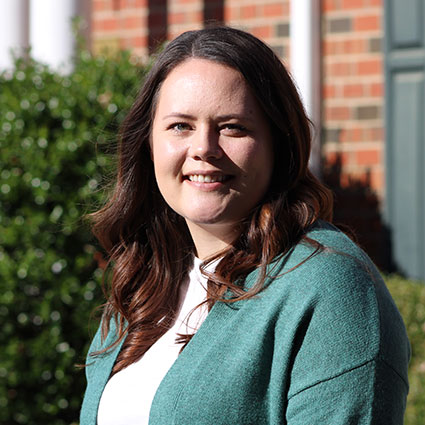 For Dr. Jessica, the most rewarding aspect of being a chiropractor is helping people get better naturally, without having to use any medication or surgery.
Caring and sweet-natured, Dr. Jessica quickly puts patients at ease. They feel comfortable talking to her. "My patients know I'm here to help them."
Switching to the Chiropractic Path
Dr. Jessica originally planned to become a physical therapist. While on the PT track, she recognized it didn't feel right to her. "I looked into chiropractic and liked that it was natural. Chiropractic meshed well with my belief system."
Hailing from the Land of Enchantment, Dr. Jessica earned a BS in Exercise Science from the University of New Mexico. She then attended Parker University in Dallas, Texas, where she earned her Doctor of Chiropractic. She particularly enjoyed anatomy class and learning how wondrous and dynamic the body is. Additionally, Dr. Jessica earned a MS in Functional Nutrition from Parker.
EXPLORE OUR SERVICES

Enjoying Life in Ballantyne
Dr. Jessica is happy to live in a different part of the United States and likes being close to the mountains and beach. Outside the practice, she enjoys hanging out with her dog, Ellie Mae. They like to go hiking and have been trying different coffee spots around the city and surrounding area. Her go-to coffee drink: a good caramel macchiato!
Book an Appointment
Contact us today to schedule an appointment with Dr. Jessica!

Dr. Jessica Neikirk | (704) 271-3160